Welcome to OUTREACH RADIO – Your truly local radio station.
PART 1 – OUR FM BEGINNINGS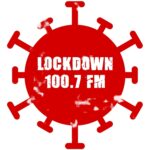 We began broadcasting as Lockdown 100.7 FM, under a temporary licence granted by OfCom to radio stations supporting local communities during the Coronavirus pandemic.
Supported by local volunteers, the service was incredibly well received by listeners across Chandlers Ford, Eastleigh, North Baddesley, Romsey and surrounding areas.
Following the expiration of our temporary licence on the 5th September 2020, we re-branded to OUTREACH RADIO, and broadcasts continued online whilst we investigated permanent options.
PART 2 – OUR JOURNEY TO DAB DIGITAL RADIO
On the 1st October 2020, OfCom granted our permanent DAB licence, allowing us to broadcast across South Hampshire, the South Coast and the Isle of Wight – a coverage area reaching 1.4 million people.
The new DAB service began six weeks later, on the 14th November 2020. Our early launch date was six weeks ahead of schedule, and was made possible by amazing efforts from OfCom and our Winchester-based transmission services provider, Arqiva.  This rapid turnaround allowed us to continue to support local communities across a much wider area in the midst of the second Coronavirus lockdown.
One of the issues faced when broadcasting on FM was poor signal coverage into larger urban areas or outskirt rural areas due to the low-power nature of our temporary transmitter. Many listeners asked to hear us across a wider area, so they could continue listening in their cars, on their way to work, or in their offices.
By transitioning to regional DAB via a high-power radio transmitter network across South Hampshire and the Isle of Wight, we have ensured compatibility with both DAB and DAB+ receivers.  Whilst this is the highest cost aspect of our operation, we are very pleased to have been able to meet the needs of our listeners by achieving this level of coverage and reach.
PART 3 – THE RETURN OF FM
No sooner than our broadcasts began on DAB, and due to the second nationwide Coronavirus lockdown, OfCom  approved our next temporary FM licence, taking us through to August 2021. This allowed us to immediately re-connect with our original listeners in advance of the Christmas period, and continue to provide support and entertainment for an extended period.
Broadcasts recommenced on the 18th November across Chandler's Ford, Eastleigh, North Baddesley, Romsey and surrounding areas as OUTREACH RADIO, on 100.7 FM, as well as on DAB.
By re-engaging with our original FM listeners, we were once again able to provide a local service of community support, as well as the opportunity to advise our listeners of our new, permanent home on DAB.

PART 4 – OUTREACH DANCE & WINCHESTER DAB
Following the success of "Club Lockdown" – OUTREACH RADIO's dance music radio shows, and coinciding with a new Small-Scale DAB transmitter being launched in Winchester by local company UK DAB Networks, OUTREACH RADIO spun off a sister station in September 2022 called OUTREACH DANCE.  
Every Friday and Saturday evening, from 8pm to 4am, OUTREACH DANCE brings listeners the very best dance music, from House, Techno & Trance, to Old Skool Rave, Jungle, Drum & Bass & Garage. 
OUTREACH DANCE is available globally online, UK-wide on smart TV's via the groundbreaking new UK Radio Portal on Freeview channel 277, and on the DAB transmitter covering Winchester & surrounding areas, with programmes also simulcast on DAB across Hampshire, the South Coast & the Isle of Wight on OUTREACH RADIO every Friday & Saturday night.
PART 5 – EXTENDED COVERAGE TO BASINGSTOKE, PORTSMOUTH & SURROUNDING AREAS
In the next phase of Small-Scale DAB implementation in Hampshire, local company UK DAB Networks has implemented a new transmitter covering Basingstoke and surrounding areas which took to the air in October 2022.  This provided OUTREACH RADIO & OUTREACH DANCE the opportunity to extend coverage into this area of North Hampshire, which is a key residential and business area and forms a key part of our local social and commuter route.
(The photo on the right, taken by Onur,  The Groovy Pelican is Ash from UK DAB Networks & Osman, MD of Outreach Radio, having a late-night technical session, whilst checking out the parameters of the new DAB transmitter for Basingstoke.)
As of 1st January 2023, OUTREACH DANCE also joined the Portsmouth DAB network, extending coverage across the area from the Fort Widley and Leigh Park transmitters.  This has provided access to the OUTREACH DANCE service to listeners across another major population area of Hampshire.
OUR COMPANY, INDUSTRY, ETHOS & VALUES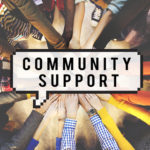 There is a somewhat usual aspect to OUTREACH RADIO, and we're not afraid to admit that we are a bit of a disruptor to the corporate status quo.
In the last few years, many former independent local radio stations in our area have been taken over by major media corporations, re-branded, and now operate as quasi-national services operating from centralised locations in other parts of the country.  In most cases, the presenter-led shows are the same programmes nationwide, even though local jingles, ads, traffic reports, etc, can be heard, giving a somewhat false sense of being a local service.  You can check this out by simply tuning through the band until you hear the same programme/songs, then wait for the jingles & ads.
In order to meet local radio licence obligations, the bare minimum of local elements are carried by these broadcasters.  In our opinion, the centralised approach has an impact on the deeper service provided, and the local benefits capable of being provided by a local broadcaster.  Our view is that many of these radio stations sadly no longer represent the voice of the communities or local areas that their original licences were designed to serve.
It has been viewed that small-scale/ultra-local Community Radio stations can "plug" this localised gap, and whilst this is true to a point, due to small coverage areas and revenue caps, many of these radio stations find it difficult to fund the technical resources or personnel required to provide a high-quality local service.
OUTREACH RADIO was formed as a regional radio service, designed to serve the geographic coverage area of Hampshire and surrounding areas. Our company is a not-for-profit organisation, meaning all profits go back into enhancing OUTREACH RADIO, our dance music service, OUTREACH DANCE or other community projects.
If you would like to help, support or donate to OUTREACH RADIO, please do not hesitate to contact us.  We'd love to hear from you, and hope you enjoy listening to OUTREACH RADIO.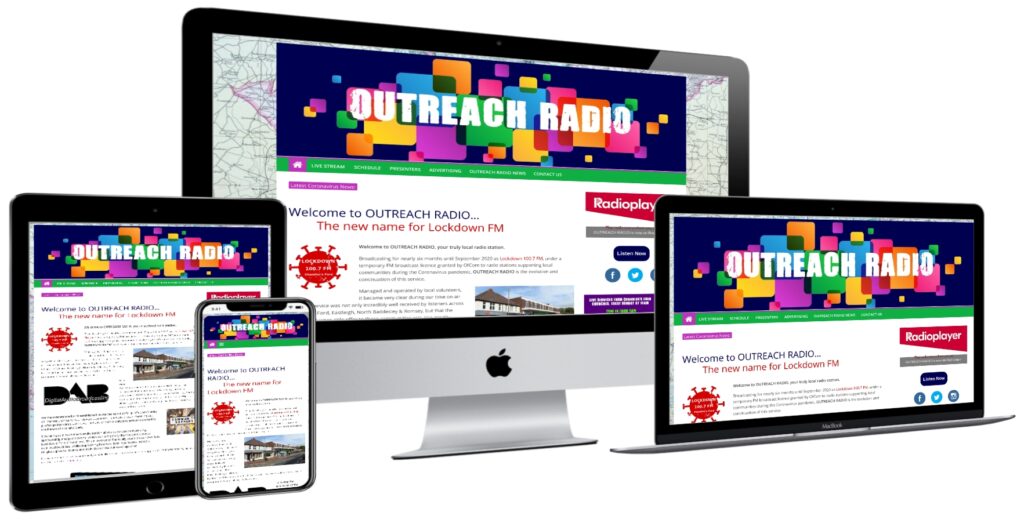 OUTREACH: an effort to bring services or information to people where they live or spend time (Cambridge English Dictionary)
OUTREACH: the activity of providing services to any population that might not otherwise have access to those services. (Wikipedia)
OUTREACH: often meant to fill in the gap in the services provided by mainstream (often governmental) services, and is often carried out by non-profit, nongovernmental organisations. (Wikipedia)
OUTREACH RADIO: a fantastic locally operated radio station founded in the Romsey, Eastleigh & Chandlers Ford area, and Reaching Out to South Hampshire the South Coast & the Isle of Wight. (Osman Sen-Chadun, Founder)