Outreach Radio is a regional radio station broadcasting across Hampshire & neighbouring Wiltshire, West Sussex & the Isle of Wight, reaching a population coverage of approximately 1 million people.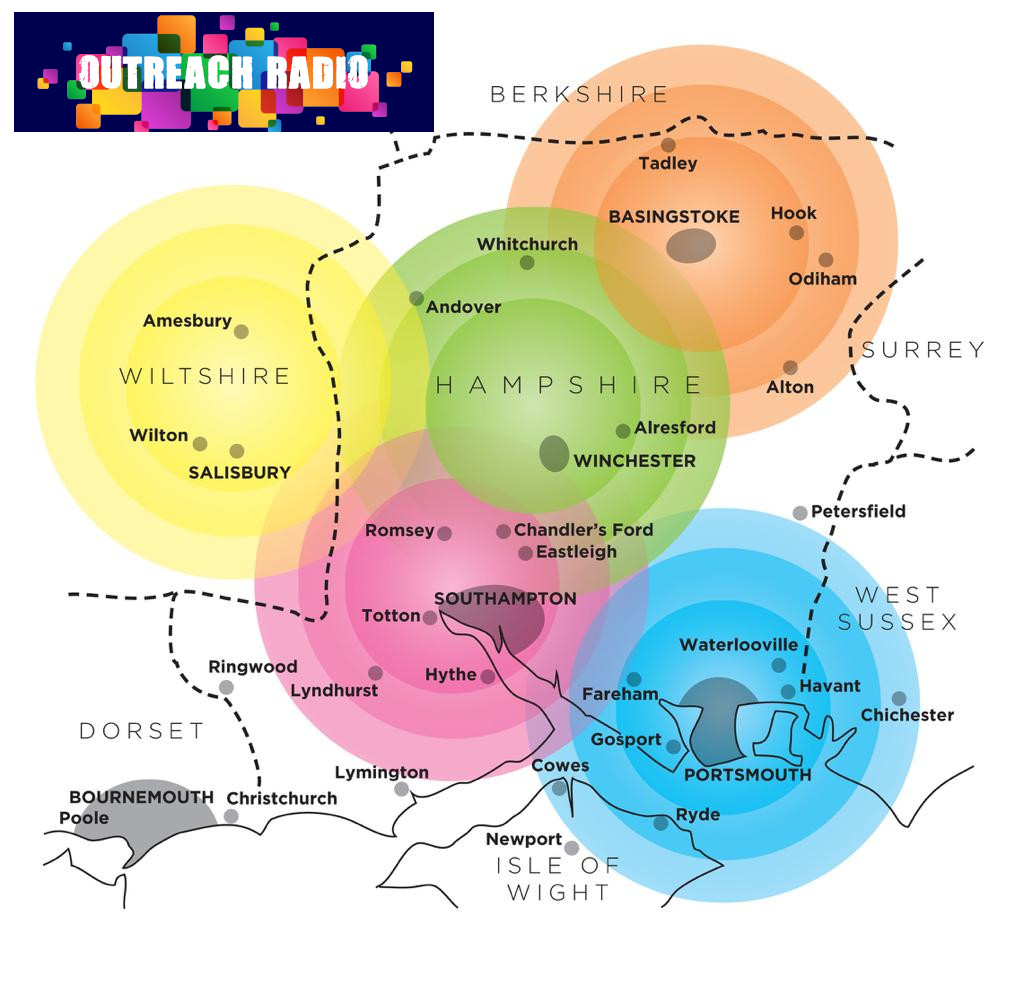 OUTREACH RADIO is also available to Freeview compatible TV's across the South Coast and South Central areas of the UK, via the UK Radio Portal on Freeview Channel 277.
UK Radio Portal is a groundbreaking and innovative new interactive TV service designed to bring an extensive variety of Internet delivered radio channels to the UK Digital Terrestrial TV (DTT) Freeview network via an easy-to-use interface accessible from the Freeview Electronic Programme Guide (EPG).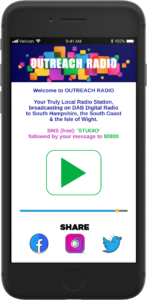 The live Internet stream for OUTREACH RADIO is now available via our website popup player, smart speakers, and to users of apps like Radioplayer, Online Radio Box.or myTuner, etc.
Radioplayer is a non-profit partnership between the BBC and commercial radio, with an aim of keeping radio listening simple, particularly on things which are connected to the internet, like computers, smartphones, and tablets.
If you're on a computer, simply click the blue  'Listen Now' button below to get started. It's like an app in your browser – you can keep the little window open on your screen, or minimise it while it's playing.
If you're on a mobile device (Apple, Android, etc), then please download one of the radio streaming apps, such as Radioplayer, Online Radio Box or myTuner from your respective app store, search for OUTREACH RADIO, and away you go.
If you have an Amazon Echo "Alexa" smart speaker, then simply say, "Alexa, play OUTREACH RADIO", or if you have a Google Home / Google Nest smart speaker, then say, "OK Google, ask OUTREACH RADIO to play".
If Alexa doesn't work first time, please try saying "say, "Alexa, enable skill OUTREACH RADIO", and then say, "Alexa, play OUTREACH RADIO".
For our more technical listeners, if you have a preferred player, e.g. VLC, here's the M3U's & direct stream URL's: